Integrated Biomechanics Software for use in any learning environment
Ready to use Labs for Basic Biomechanics, Sport Science, or Clinical applications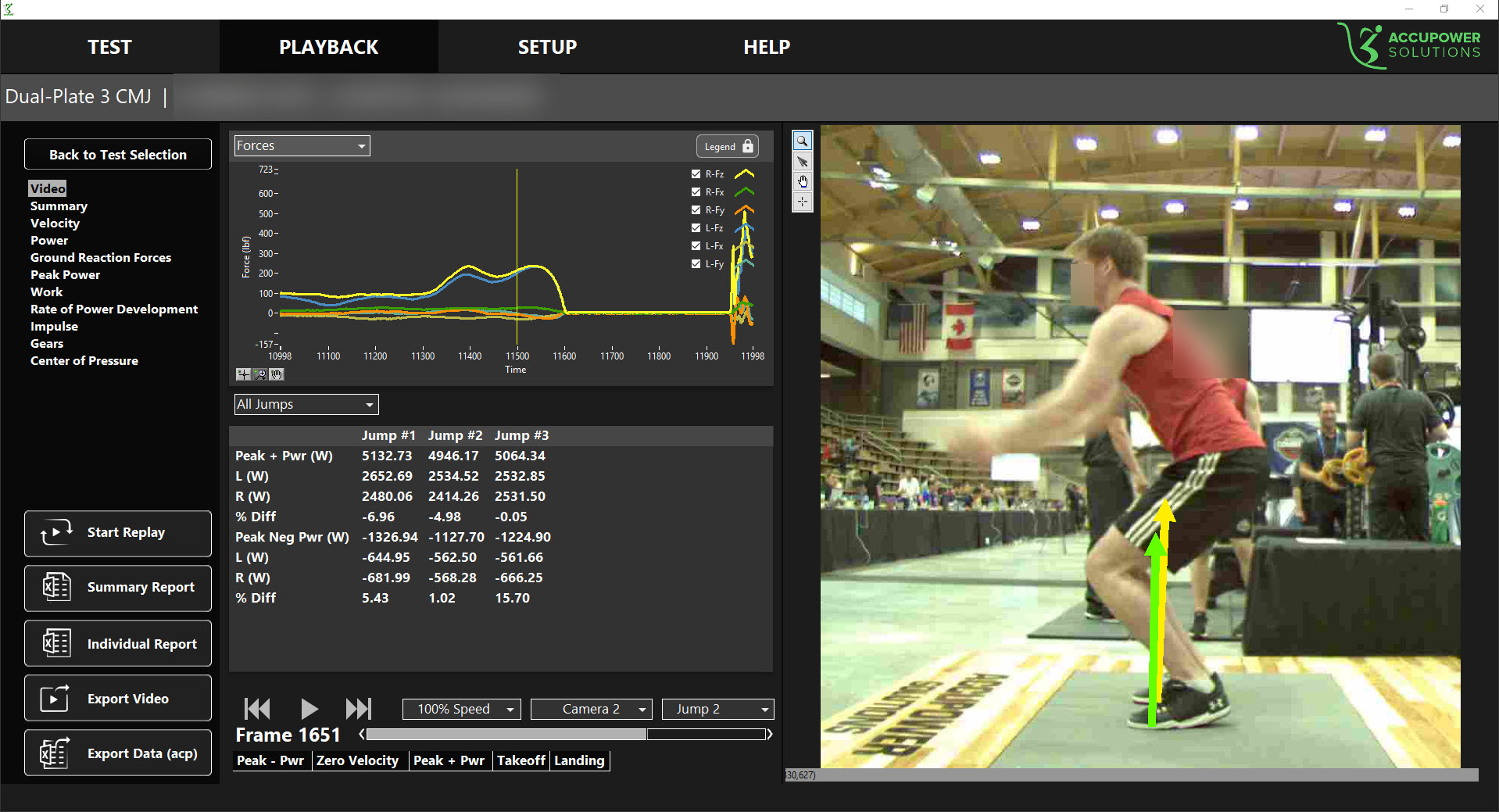 The integration of kinetic data and high speed color video visualizes the scientific principles behind human movement in a time and cost-effective manner.
Content For

Basic Biomechanics

3D/Resultant Forces
Impulse Momentum
Work Energy
Angular Kinematics

Clinical Applications

ACL Injury Risk Assessments
Gait Evaluations

Sport Science Applications

Jump Height Calculations/Projectile Motion
RSI Calculations
Eccentric Utilization Ratio Calculations
Dynamic Strength Index
Isometric Strength Assessments
Frequently Asked Questions
I currently have an AMTI force plate in my lab. Will AccuPower Software connect with my AMTI Force Plate?
AccupowerAdmin
2020-08-15T22:04:59-06:00
YES!!  AccuPower Software Interfaces to all AMTI force platforms – including AccuPower, Mini-amps, Gen 5 amps, and AccuGait (AccuGait not recommended for impact landings).